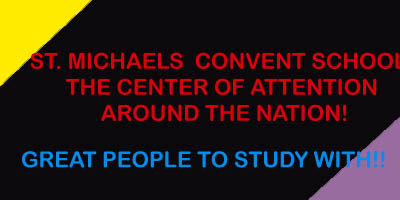 WELCOME TO, ALL THE EPOPLE FROM ST. MICHAELS !

THIS PAGE HAS EXPERIENCED
HITS...
HITS SINCE APRIL 23, 1998.
BUT WE STILL WANT MORE!!!(HELP TO PROMOTE)
Great new stuff included in tihs site:
GET TOGETHER AT THE ST. MICHAEL'S CHAT (CLICK BELOW)
Web Chat

Send postcards to friends, relatives, etc.
Please select a type of card:

STILL TO COME:-
MIDI collection! (all of your favourite song MIDIs right here on this site)
STAY TUNED!